Find powerful ideas from interviews with 25 guests to apply along your purpose journey. 
The Purpose 360 eBook, created from the Purpose 360 podcast, provides 75 insights for organizations and individuals as they discover, define, embed, and activate purpose. 
While this eBook largely includes Purpose 360 episodes recorded pre-pandemic, more recent guests were added including AB Inbev, Procter & Gamble, Tata Consultancy Services, Lineage Logistics, and Mars Inc. to showcase how an authentic purpose guided these organizations to swift, decisive action throughout COVID-19.
If 2020 has taught us anything, it is that purpose can be an extraordinary "north star" in times of crisis. By remaining true to values, listening to stakeholder needs, deeply supporting employees, and embracing radical innovation, we will emerge from this stronger. Together, we can advance the important and impact of purpose as organizational and brand strategy.
Until then, we ask: What is your purpose?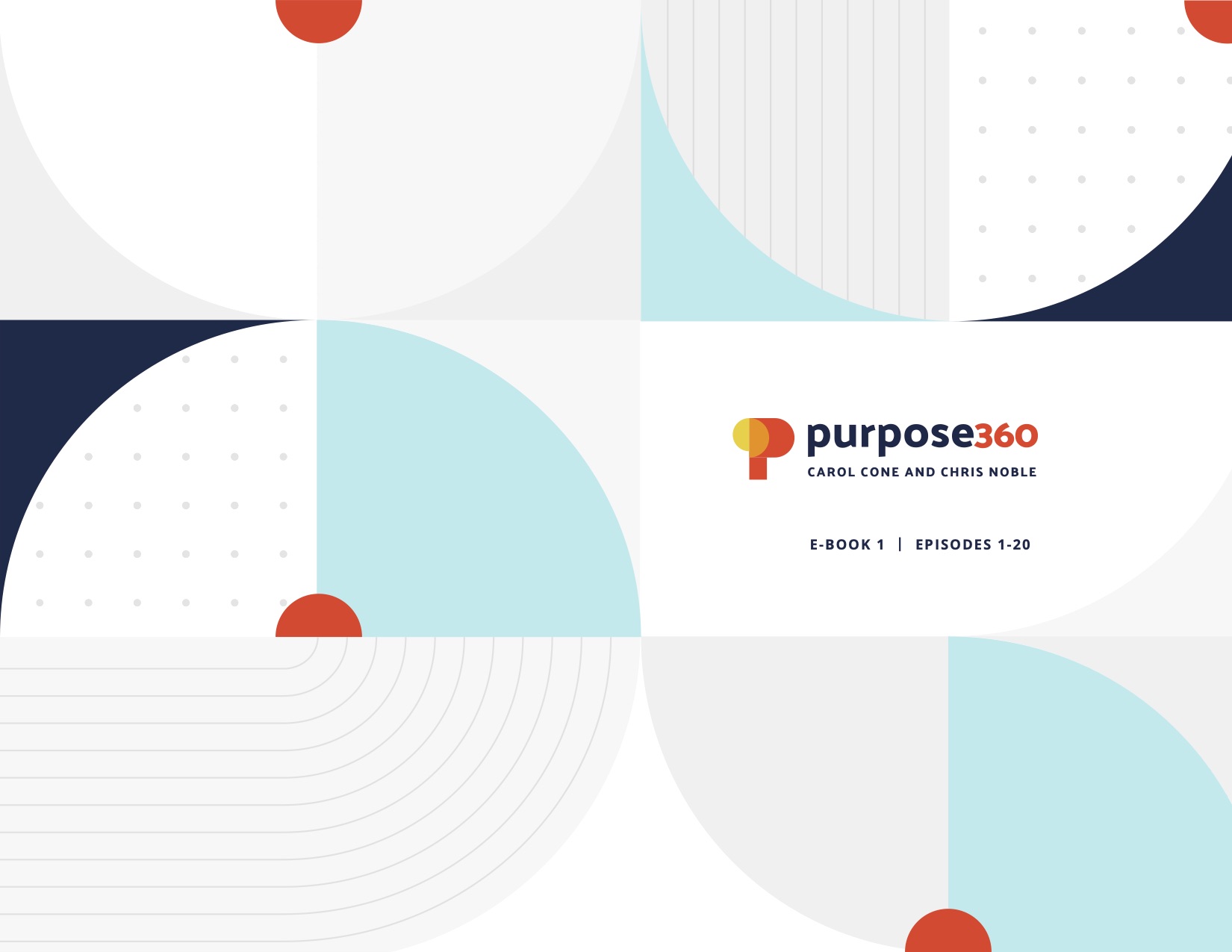 About the Purpose 360 Podcast
Purpose 360 was created to elevate and illuminate the leading companies, brands, NGOs, and individuals in the field of purpose. Since launching in late 2018, hosts Carol Cone and Chris Noble have interviewed nearly 60 organizations on the purpose journey, from growing social enterprises to multi-national, multi-billion-dollar conglomerates. Listeners have called it a "masterclass" in social and business purpose.